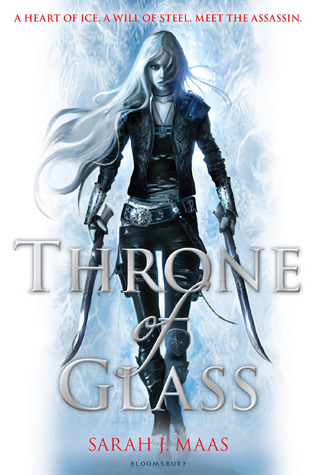 Title:
Throne of Glass (Throne of Glass
#1
)
Author:
Sarah J. Maas
Genre:
Fantasy
Rating:
4/5
# pages:
432
Date read:
May, 2017
In the dark, filthy salt mines of Endovier, an eighteen-year-old girl is serving a life sentence. She is a trained assassin, the best of her kind, but she made a fatal mistake. She got caught.
Young Captain Westfall offers her a deal: her freedom in return for one huge sacrifice. Celaena must represent the prince in a to-the-death tournament - fighting the most gifted thieves and assassins in the land. Live or die, Celaena will be free. Win or lose, she is about to discover her true destiny. But will her assassin's heart be melted?
After hearing my niece rave about this book, I knew I had to read it myself :-) And she didn't steer me wrong - it only took me a few chapters to get totally hooked. I loved reading about the training and the tests (although I do wish we'd gotten to see more of the tests "on page" rather than just being told about them afterwards), and though I do understand some readers' complaints that it is rather superficial, that wasn't something I noticed myself until afterwards, so obviously it didn't bother me.
I thought it nicely self-contained, but still liked it enough, that I'll probably continue with the sequels as well.
Tags: #1, author: ma, fantasy, may 2017